Hari ni last day raya..sedih la plak..sebab belum tentu next raya sempat ka nda aku sambut. Mana la tau kan..ajal sampai..nauzubillah! Sempena last raya ni aku mau cerita pasal kad raya yg aku dapat tahun ni...aku masi teringat time kecik2 dulu, raya tiap tahun msti berlumba2 kumpul kad raya. Tayang sama kawan2 kad sepa paling banyak..paling lawa..paling besar...hihihi..sweet memory to be remembered...
Raya kali ni..cuma 1 jak kad aku dapat..ekk, zaman sekg ada gak yg bagi kad raya ka?Ingatkan org suka SMS jak..lebih jimat. Apa2pun aku happy dapat kad ni..satu2nya for this raya..from seorg adik yg cute "Ieka"
kat envelope cuma tulis nama "kakak Ling-Ling"..hahaha...nda tau nama full gue ke Ieka?
Muka depan..gambar Ieka pakai baju Superwomen...hahaha..just kidding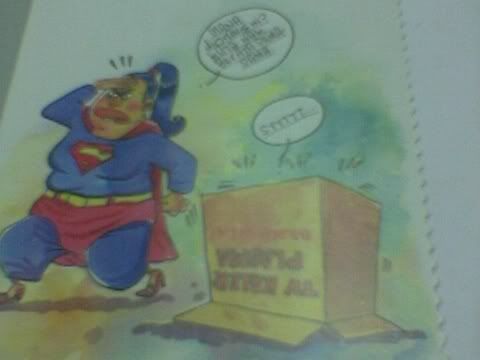 Ieka's words..lawa tulisan dia kan..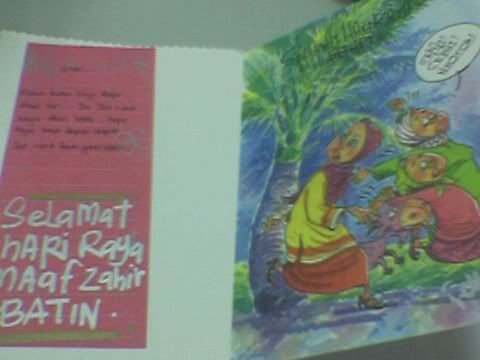 TQ Ieka...hutang kad raya ngan Ieka la ni kan..next year la..InsyaALLAH..
p/s: sory..pic blur..bisa la guna my phone's camera ni..huhu..
p/s lagi: can't wait to see my BABY this afternoon...next entry aku cerita pasal baby aku ya..(^o^)